Celebrity odds and ends
3, 2008. Rachel Zoe, Lake Bell, Joanna Garcia, Jimmy Fallon and Rose Byrne attend the Rag & Bone Fall 2009 fashion show on Feb. 13, 2009. Camila Alves and Shay Mitchell attend the Lela Rose Fall 2012 fashion show on Feb. 12, 2012. Kellie Pickler, Alison Brie, Jennifer Love Hewitt and Brittany Snow attend the Lela Rose Fall 2009 fashion show on Feb. 15, 2009. Ashlee Simpson and Jaime King attend the Rebecca Minkoff Fall 2013 fashion show on Feb. 8, 2013. Also on HuffPost: Loading Slideshow Charlie Sheen & Lindsay Lohan After the pair reportedly became close on the set of "Scary Movie 5," Sheen gave Lindsay Lohan a $100,000 check to cover her tax dept. Lady Gaga & Lindsay Lohan Back in July, Gaga and LiLo had a slumber party at the Chateau Marmont, and Gaga offered praise via Twitter for Lohan's much-criticized performance in "Liz & Dick." Russell Brand & Helen Mirren Talk about a ladies' man! The British comedian and the dame worked on "Arthur" together and became fast friends — and then some. Russell called Mirren "sexy and enchanting" and was caught in a faux-kiss with her while he was still married to Katy Perry.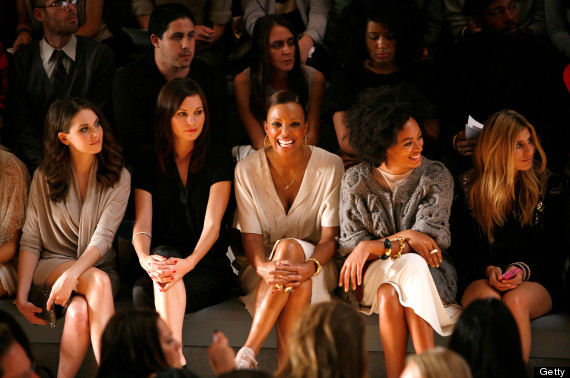 Actress Susan Blakely is 65. Singer Gloria Gaynor is 64. Rock singer Chrissie Hynde (The Pretenders) is 62. Actress Julie Kavner is 62. Rock musician Benmont Tench (Tom Petty & the Heartbreakers) is 60. Actor Corbin Bernsen is 59. Actor Michael Emerson is 59. Pianist Michael Feinstein is 57. Singer Margot Chapman is 56. Actor W. Earl Brown is 50.