Putin declined to hand Snowden over to the United States and declared Snowden a "free man" biding time in the airport. After Snowden inquired about asylum in Latin American countries, Russia stunned Obama: it decided to grant temporary asylum to Snowden. Angered, Obama threatened to skip this week's G20 summit in St. Petersburg. He obviously changed his mind: Obama and Putin shook hands and exchanged words briefly during the summit's opening Thursday. It was a polite — perhaps a tad forced — moment, and it went no further than that. Gay rights Obama has often been referred to as America's first "gay president" because of his aggressive advocacy of gay rights and same-sex marriage. Putin, however, signed a propaganda law passed by parliament that bans the public discussion of gay rights and relationships where children might hear it. Violators can be fined and, if they are foreigners, deported. Critics say the law is so vague that someone can be prosecuted for wearing a rainbow T-shirt or holding hands in public with someone of the same sex. Obama declared "nobody's more offended than me" by the Russian law. Syria: Is chemical warfare for real? The backdrop to the G20 economic summit is Obama's international campaign to begin limited bombing of Syria for the regime's alleged use of chemical weapons against its own people in a civil war.
Moscow Mayoral Race: Russia's Capital Begins Pivotal Vote
21 chemical attack on pro-rebel suburbs of Damascus. He met with Putin for about 20 minutes Friday, but failed to persuade the Russian leader, a close Syria ally. We both remained unconvinced by each others opinion, Putin said at a news conference. But there is a dialogue. We hear each other, we understand arguments, but we dont agree with them. On Thursday, Kremlin Chief of Staff Sergei Ivanov said Russia was increasing its naval presence in the eastern Mediterranean in case of a possible evacuation of Russian citizens from Syria. About 8,000 Russian nationals have registered with the countrys diplomatic mission in Syria, although the actual number in the country is believed to be significantly higher. The three ships en route to the region include two amphibious landing vessels, the Novocherkassk and the Minsk, and the Priazovye reconnaissance ship, the Interfax news agency reported Friday. Another landing vessel, the Nikolay Filchikov, was headed to the Russian port of Novorossiysk to collect unspecified cargo for Syria, the RIA-Novosti news agency reported. A guided-missile destroyer was also expected to join the fleet in the region, the news agency said. Meanwhile, Rusian Foreign Ministry spokesman Alexander Lukashevich warned the United States and its allies against striking Syrias chemical weapons stockpiles, saying that such actions could pose a new, dangerous twist in the tragic developments of the Syrian crisis . Besides, it cant be ruled out that as a consequence of such a reckless action, rebels and terrorists could get access to chemical weapons, Lukashevich said in a statement posted on the ministrys website. Russia backs Syrias contention that the Aug. 21 attack was a provocation on the part of rebels seeking international intervention in the country's 2 1/2-year-old civil war. Putin suggested Friday that to attack Syria without obtaining U.N. Security Council authorization would put the United States outside the law. The Security Council is unlikely to approve such action because Russia and China, another Syria ally, hold veto power. Obama argued Friday against letting paralysis at the United Nations stand in the way of an international response to the reported used of banned chemical weapons.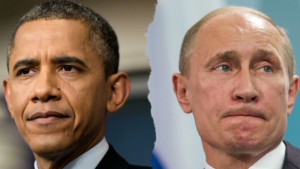 "Or they could let it be a real election and allow a second round." Golos observers noted that voter rolls at some polling stations had been padded with people who no longer lived in the neighborhood. They also noted that many people coming to the polls who receive benefits or salaries from the state had been pressured to do so. One woman demanded a document stating that she had voted, supposedly as proof for the state hospital where she worked, the group said. Anna Grishina, a retiree who came out of the polling station soon after Navalny, clutched her cane and said proudly that she'd voted for Sobyanin. "I don't see them," she said, when asked about which changes Sobyanin had brought to the city. "But I hear about them on TV. He's opened new metro stations and redone the roads. I can't remember all of the things right now." The majority of people at the polls early in the day appeared to be elderly, a group that makes up Sobyanin's core group of supporters. But Alexei Gorshkov, a 34-year-old employee in the IT sector who voted for Navalny, said he hoped the younger voters just hadn't woken up yet. "Sobyanin and Putin spend most of their time lining their own pockets," said Gorshkov. "It doesn't matter who you vote for today, as long as you vote against Sobyanin. If there's a run-off, Navalny will have a real chance." Navalny had built an online following through his anti-corruption blog, but it was the protests of 2011 and 2012 that cemented his status as de facto leader of the opposition. He led street marches that attracted tens of thousands of people from across the political spectrum. His mayoral candidacy inspired a grassroots campaign like nothing the city had ever seen before.